2nd November, 2021
MARIO, our integrated platform for easy Input-Output Analysis is finally out. MARIO is a python package for handling input-output tables and models. MARIO aims to provide a simple & intuitive API for common IO tasks without needing in-depth programming knowledge. MARIO supports automatic parsing of different structured tables such EXIOBASE, EORA, EUROSTAT.
Please find more on the official documentation website and on Github.
Learn more from MARIO documentation
Explore the code from our Github repository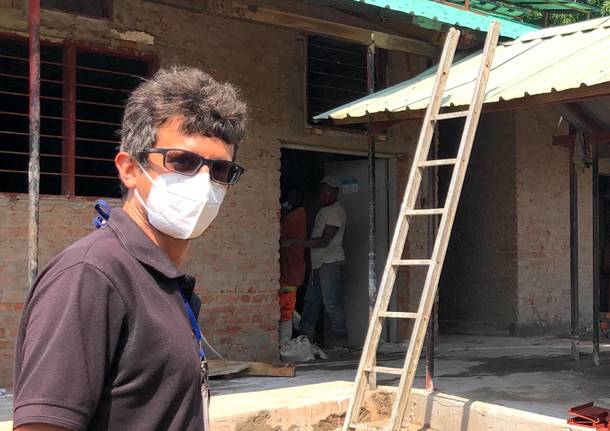 26th July, 2021
Our ex-colleague Jacopo Barbieri describes his experience of dealing with the COVID-19 pandemic working at the St. Mary's Hospital Lacor in Uganda.
Link to the article of VareseNews
15th July, 2021
The team of the FIVE of Olympics Flag project, promoted by the Polisocial program, spent a couple of days in Livigno, one of the clusters of the Olympic Games of Milano Cortina 2026. In the two days, the multi-disciplinary team assessed the perception of the local stakeholders and population about the event, collecting useful information both in qualitative and quantitative terms. Such information will be processed within an ex-ante impact assessment tool which will be the main output of the project.
Link to the article of SondrioToday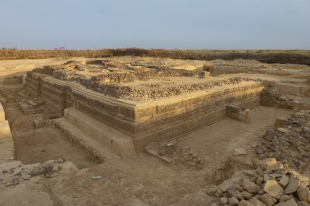 March 3th, 2021
VITAE "SUSTAINABLE VALORISATION OF THE ERITREAN HERITAGE ADULIS ARCHAEOLOGICAL SITE PROJECT", promoted and financed by Agenzia Italiana per la Cooperazione allo Sviluppo (AICS) and Ministero per gli Affari Esteri e la Cooperazione Internazionale (MAECI), has officially started. The specific objective of the project is to highlight the value to impact of lont-term archaeological research and to make it a driver for sustainable development at local level by using the Eritrean archaeological site Adulis as test ground.
Further information here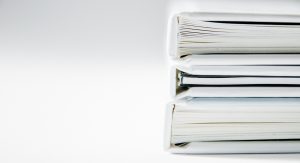 December 17th, 2020
MSc Theses currently available with SESAM research group have been published in the Department of Energy (Politecnico di Milano) website at the following link:
Available thesis
Interviews with Theses candidates will be held in January.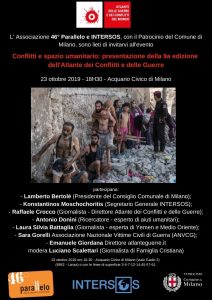 October 23rd, 2019
Open event with 46° Parallelo association and INTERSOS, with support of Comune di Milano, on the topic "Conflics and humanitarian contexts: presentation of the 9th edition of the Atlas of Conflicts and Wars".
Location of the event: Acquario Civico di Milano, 18:30
For further detail, see the full event leaflet
October 22nd, 2019
Open Workshop with Lapo Pistelli (Executive Vice President of International Affairs at Eni) on the topic "African Geopolitics and the role of Energy in the Continent. Challenges, opportunities and transformations in the near future".
Location of the event will be Dipartimento di Meccanica, Sala Consiglio.
For further detail, see the full event leaflet
July 4th, 2019
Matteo Rocco receives the Leontief Memorial Prize for the best paper presented at the 27th International Input-Output Association (IOAA) Conference in Glasgow.